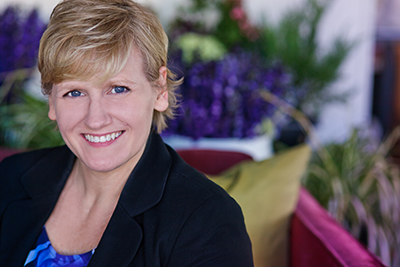 A Conversation Between Bride, Caroline and owner of WildFlowers Inc, Beth LeonGuerrero.
Caroline: What sets you apart from other Charleston florists?
Beth: We truly specialize in weddings and events. Not having a traditional retail storefront allows us to stay focused on our clients. We can immerse ourselves in the newest wedding & corporate meeting trends and latest design techniques.
Caroline: What sets you apart from other Charleston wedding coordinators?
Beth: The years of experience we have in all aspects of the wedding industry, not just flowers, design and coordination. We have taken cues from some of the best vendors in Charleston that we have been so fortunate to work with.
Caroline: How long have you been doing flowers & weddings and how did you get into the business?
Beth: I started playing around with floral design when I was a very little girl. I first started working at a flower shop (The Flower Cottage) my senior year of high school. More recently I had worked at a handful of flower shops between North Carolina and Charleston, SC until I started WildFlowers Inc. officially September 1st 2007. We started doing wedding flowers at the request of several brides that wanted to work with me. I have been learning new things and mastering old ever since.
Caroline: What type of Bride would most benefit from your services?
Beth: Brides that want a beautiful and stress-free wedding day and can allow for creativity within their vision. Brides that are fun and flexible will get the best work from us. I love bringing their designs to life in cool and creative ways.
Caroline: What type of Bride will not benefit from your services?
Beth: Brides need to be able to let go and have trust that we will do everything within our power to make their day as special and flawless as possible. We want couples to be focusing on their love and one another. Brides that have a strict paint by number design, rigid vision or are inflexible are probably not a good fit. (You know who you are!)
Caroline: Will I see mock up of my flowers? Where can I view your work?
Beth: Our quote and contract does not include mock-ups. If you are interested in viewing any of your florals ahead of time we will need to make arrangements to do so. Brides can receive a complimentary portrait bouquet for being a facebook fan. It might not be as fabulous as your day of bouquet, but they are always a beautiful addition to your session. While on facebook you can see many links to blogs that we have been featured in. You can also see more of our work on Instagram and Pinterest. You may not see exactly what we will do for you, but it will give you an idea of our range of design and overall aesthetic.
Caroline: We love your designs and hear so many great things about you. You must be expensive, are we going to be able to afford your work?
Beth: We have a fair pricing structure and can be particularly generous when given the opportunity to express ourselves creatively. Just email your info to me at Beth@wildflowersinc.com first to confirm our availability. However; if you are just price shopping and looking for the cheapest in town, it's definitely not us. We are priced competitively for the quality of service, design and flowers we provide compared to some of the traditional shops and planners. Our coordination prices are listed by package and for full planning, prices are dependent on each individual wedding. There are also discounts applied to certain decor items and services when you get a comprehensive coordination package.
Caroline: This sounds great. Do you accept credit cards or have a payment plan?
Beth: You are busy and we try to make the process as painless and convenient as possible. A $650 non-refundable retainer holds the date dependent on the services you choose. You can pay by check, a variety of credit cards through your personalized client web-site or request a paypal invoice. 50% of the balance is due 6 weeks before the wedding and the remaining balance, plus or minus any changes, will be due one week prior to the wedding.
Caroline: How quickly should I expect a response to inquiries?
Beth: We try to get back as soon as possible with each and every one of you. It really varies during the year and how many weddings we have during wedding season. Sometimes we can get back to you immediately. Sometimes it will take days. There are many more aspects to wedding design; we are often working on your wedding even if we are not working directly with you. Please read more about the commitment we make to your wedding in this blog post: Please read more about our dedication to your wedding in this blog post: Our Dedication to your Wedding & Helpful Hints.
Caroline: Will I be able to make changes after we sign the contract?
Beth: Absolutely. We don't expect you know every little thing you want or need right up front. We also know that your numbers may change once you get your RSVP's in etc. It's just important to go ahead and send it in before we get booked. Your date is not guaranteed until your full retainer with contract is received.
Caroline: Will we have to meet?
Beth: It's totally up to you. You're busy and we get that. We can do this via phone and email if that's most convenient for you. If you prefer an in person meeting, we will make every effort to meet in person at your convenience, however, our calendar books up quickly. Please be mindful that weekends (Friday through Sunday) we are busy working on weddings just like yours. Other times during the week we are generating quotes, ordering flowers and supplies, working on floor-plans and time-lines and perhaps… trying to spend a little precious time with our families.  But when it comes time to work on your wedding you have our full undivided attention. Executing your details takes top priority over meeting with the our next couple to be. 
Caroline: What's the one thing you can tell me about weddings that maybe know one else has?
Beth: There is a middle ground. You are bombarded with "platinum" images from weddings with extraordinary budgets. On the flip side of that there's a plethora of sites devoted to telling you in order to save money you need to do everything yourself. Worse yet, that you have to have a wedding in a box!!! Take what you want for your wedding, the stars and the moon, what's it going to cost? Then deconstruct what of all that is truly important and impacts your overall vision. I'm all for incorporating some of your DIY projects, just don't underestimate all the labor that goes into every little detail. You don't have to do it all yourself. You can have a beautifully designed wedding customized to what you want. There is a point between outrageous or nothing at all.
Caroline: What other services do you provide?
Beth: In addition to wedding flowers and coordination services we offer a range of other décor options such as specialty fabric projects and hanging lanterns and other lighting. It seems that our inventory of décor and rental items is growing faster than we (and by we I mean Vince) can figure out how to store them.
Caroline: Do you do more than one wedding a day?
Beth: Sometimes. We have an awesome and tight knit crew. We may do more than one wedding based on logistics. It depends on the size of the weddings as well as locations. We have no interest being a huge over-sized florist. I always personally design all the Bridal bouquets and oversee all other design processes. We do book up quickly however and sometimes do have to turn brides away.
Caroline: But really, how long have you been doing weddings?
Beth: I thought I talked my way out of that one earlier… Officially almost 30 years, unofficially my entire life led me down this path.
Any questions not answered here? Email me: Beth@wildflowersinc.com