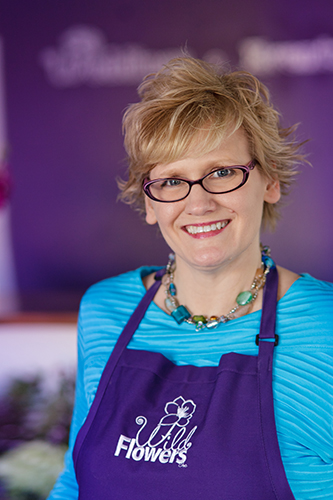 We truly care about each couple that we have the pleasure of working with. We always strive to go above and beyond in our service to make their wedding day as beautiful, stress-free and enjoyable as possible.
WildFlowers Inc. is a floral & event coordination team of Charleston natives. We have in-depth experience of all aspects of the wedding industry. We understand traditional values while staying current with fresh techniques, new technologies, and trend forecasting.
WildFlowers Inc. is a small family owned business ran by husband and wife team Vince and Beth LeonGuerrero. They have amazing and committed professional assistants. Their daughter Torre is in training to be a wedding planner and son Gabe is hands on with decor set-up and wedding breakdowns. Though oldest son Vincent is now in the Navy he still helps when he visits. It's not unusual to see Beth's & Vince's young grandson Landon helping out at the studio or at the occasional event. We started as small home-based business that was fueled by word of mouth referrals by Brides. The continued demand led to the creation of WildFlowers Inc. Friends that work with them are just like family. Everyone is close, works extraordinarily hard but has a good time in the process. 
As Featured in